---
Tier 1 Silicon is a US silicon wafer supplier and service company that supports large and small users of silicon products. We believe that process ownership is the key to delivering best-in-class silicon services and providing optimal value to our clients. Our US manufacturing facility and local engineering resources allow us to collaborate with clients in the development and the pursuit of emerging technologies.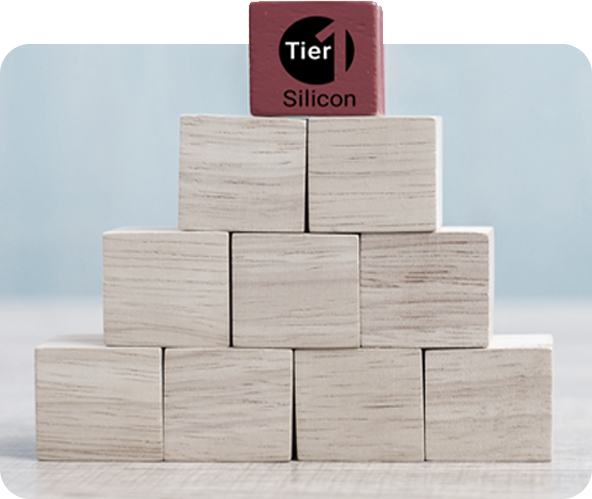 ---
We seek to transform the traditional silicon supplier model.
---
Success requires us to provide competitive products and superior service that exceed the needs of our existing and prospective clients. We will strive to achieve excellence in each of our target product segments. We will be focused and not attempt to be all things to all people.
We will build on our strong reputation in the silicon industry and continue to epitomize integrity and quality in our relationships with clients and our alliances.
---
---
Our principal mission
is to create value
---

---
For Our Customers
---
We will be a reliable business partner that operates with transparency, creativity and excellence with the goal of delivering opportunities to you.

---
For Our Employees
---
We will provide an atmosphere of respect and recognition that challenges our employees to prosper in a profitable and thriving company.
---
---
---
For Our Investors
---
We will be viewed as the industry leader in the silicon products and services we offer while providing increased shareholder value at optimal risk.

---
For Our Suppliers
---
We will be viewed as the channel of choice by providing cost-effective and efficient ways to bring their products, services and solutions to our mutual markets.
---
For Our Community
---
We will be an environmentally responsible corporate citizen and will encourage employee involvement within our communities.
---
WE VIEW QUALITY FROM A CUSTOMER PERSPECTIVE
Quality policy
Tier 1 Silicon aims to achieve operational excellence and continuously improve the quality of our products and services to exceed global customer expectations by:
Constantly pursuing opportunities to upgrade manufacturing technologies and best practices to achieve and maintain quality leadership within the silicon services industry
Providing a safe, injury-free workplace and minimizing our environmental impact
Enabling a cohesive and motivated team by providing continuous training to enhance knowledge and skills
Improving the effectiveness of quality management systems and addressing opportunities for improvement through risk analysis
Staying informed of national and international standards and ensuring compliance with the rules and policies in our business practices
Taking immediate and thorough action in response to any non-conformances to reduce risk to our customers and prevent recurrences.
These quality commitments are the responsibility of all Tier 1 Silicon employees starting with management who will commit the appropriate resources for control and continuous improvement.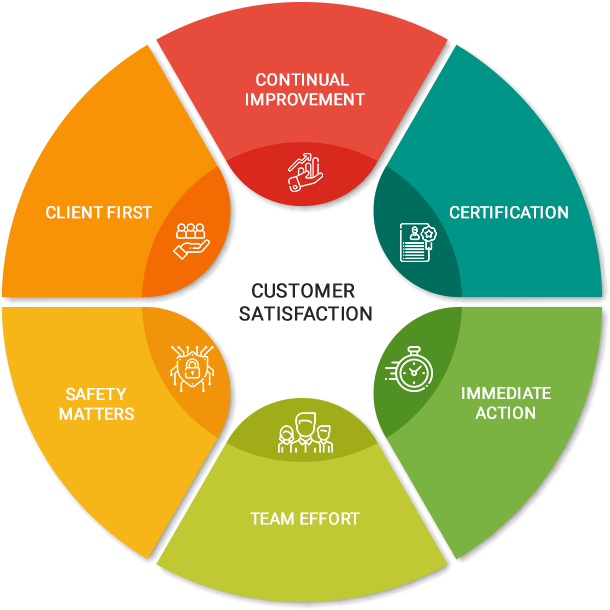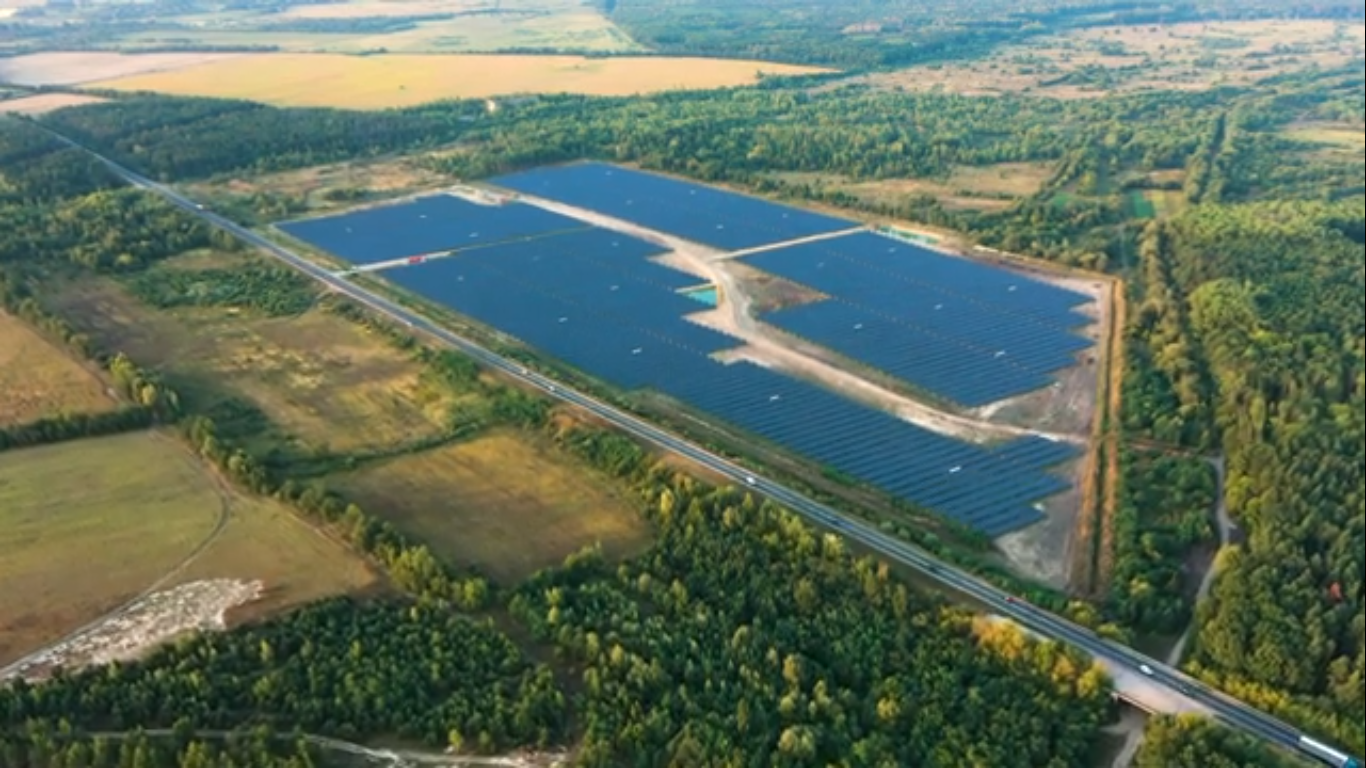 We view our suppliers like customers...

---

They're critical to the success of our business.
Richard Mee is the CEO of Tier 1 Silicon. Richard has held several executive leadership positions in the Silicon Wafer industry where he has rewarded shareholders for the past 3 decades by maximizing their value through various company growth strategies. Richard's career in semiconductor materials began in 1988 working as a process/equipment engineer at Crystaltek, Inc., an east coast silicon wafer reclaiming house that serviced mainly IBM 3.25 in wafers. Moving to San Jose, CA in 1991 to co-found Wafer Reclaim Services, Richard had his first opportunity to startup a reclaim facility from the ground floor that boasted capabilities to reclaim 2-12 inch wafers. Joining SiliconQuest International in 1993 and serving as its President for 15 years, Richard combined wafer reclaim products with wafer brokerage to provide a balanced product offering. Building on the thesis that the market was in need of a wider range of silicon materials products, Richard partnered in 2008 with an investor group to roll up various silicon materials and silicon service companies. These acquisitions included: Wafer Reclaim Services, Techintercept, Montco Silicon, Isonics, and Pure Wafer. During this consolidation Richard held senior management positions including: President CEO, Executive Chairman, and Board member.
---
Crystaltek, Inc
Process/equipment engineer
focused on wafer reclaiming that serviced mainly IBM 3.25 in wafers.
Wafer Reclaim Service
Co-founder. Richard built a reclaim facility that supported reclaim of 2-12 inch wafers.
SQI
President CEO.
Richard combined wafer reclaim products with wafer brokerage to provide a balanced product offering.
WRS / Pure Wafer

President CEO |Executive Chairman.
Richard headed an investor group to consolidate various silicon materials and silicon service companies.
Ernie Sedillo is the President and Chief Operating Officer of Tier 1 Silicon. Mr. Sedillo is an experienced global silicon sales leader with demonstrated success in various sectors of the Semiconductor and wafer manufacturing industries.
---
Ernie was introduced to the Semiconductor world when he began his career at Novellus Systems in 1995. During his 15-year tenure he held numerous leadership positions within the Applications Lab and Procurement group. His responsibilities included global supply chain management for indirect materials, the development of sales channels for deposition products and the development of the wafer management software platforms.
---
Mr. Sedillo was hired by WRS Materials in July 2010 as Director of Business Development where he aligned new product development with emerging technologies. Prior to the acquisition of Pure Wafer, he was promoted to Vice President of Sales in 2015 where he led a global sales team that improved the company's market position by becoming the largest wafer supplier in the US. Mr. Sedillo also held positions as the head of Corporate Marketing and IT Services. His primary focus was on the development and execution of strategies to achieve key corporate goals, manage the analysis of global semiconductor markets to drive the technology roadmap and the development of customer information systems software platform.
---
---
Novellus Systems
Procurement Manager.
Responsible for global supply chain management for indirect materials, film sales and development of the wafer software platform.
WRS Materials
Director of Business Development.
Development of new product segments in the semiconductor materials industry such as Software as a Service, Logistics and Part Cleaning
Pure Wafer
VP of Sales.
Managed the global account team, Corporate Marketing & Information Systems.